3.4 Most Common Methods and Techniques for Controlling
Q: What are the most common methods and techniques for controlling?
3.4.1 The Traditional Control Devices (the Budget)

A widely used device for managerial control is the budget. Indeed, it has sometimes been assumed that budgeting is the device for accomplishing control.
Budgeting is the formulation of plans for a given future period in numerical terms. Thus budgets are statements of anticipated results, in financial terms - as in revenue and expense and capital budgets - or in no financial terms - as in budgets of direct- labor hours, materials, physical sales volume or units of production.
Through numerical statement of plans and breaking of these plans into components consistent with the organization structure, budgets force and correlate planning and allow authority to be delegated without loss of control.
However, there are many types of budgets such as:
Revenue and expense budgets

Time, space, material, and product budgets

Capital expenditure budgets

Cash budgets

Balance sheet budgets

Budget summaries

Zero- base budgeting
3.4.2 The Traditional no Budgetary Control Devices
There are, of course, many traditional control devices not connected with budgets, although some may be related to, and used with, budgetary controls. Among the most important of these are: statistical data, special reports and analysis, analysis of break- even points, the operational audit, and the personal observation.
i) Statistical data: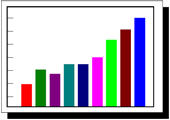 Statistical analyses of innumerable aspects of a business operation and the clear presentation of statistical data, whether of a historical or forecast nature are, of course, important to control. Some managers can readily interpret tabular statistical data, but most managers prefer presentation of the data on charts.
ii) Break- even point analysis:
An interesting control device is the break even chart. This chart depicts the relationship of sales and expenses in such a way as to show at what volume revenues exactly cover expenses.
Break- because it emphasizes the marginal concept.
iii) Operational audit:
Another effective tool of managerial control is the internal audit or, as it is now coming to be called, the operational audit. Operational auditing, in its broadest sense, is the regular and independent appraisal, by a staff of internal auditors, of the accounting, financial, and other operations of a business.
iv) Personal observation:
In any preoccupation with the devices of managerial control, one should never overlook the importance of control through personal observation.
3.4.3 The Advanced and Quantitative Techniques and Devices:
a) Program Evaluation and Review Technique (PERT)
b) Control Through Return-on Investment (ROI)
c) Just-In-Time Inventory Control (JIT)
It is a technique for reducing inventories to a minimum by arranging for production components to be delivered to the production facility "just-in-time" to be used. JIT works best in companies that manufacture relatively standardized products for which there is consistent demand.
d) Ratio Analysis
A ratio is a relationship between two numbers that is calculated by dividing one number into the other. Ratio analysis is the process of generating information that summarizes the financial position of an organization through the calculation of ratios based on various financial measures that appear on the organization's balance sheet and income statements.
e) Management by Objective and Appraisal by Results (MBO)
In MBO, the manager assigns a specialized set of objectives and action plans to workers and then rewards those workers on the basis of how close they come to reaching their goals. This control technique has been implemented in corporations intent on using an employee-participative means to improve productivity.
f) Decision Tree Analysis
It is a statistical and graphical multi phased decision making technique that can be used in controlling.
g) Computer-Aided Design (CAD)
h) Computer-Aided Manufacturing (CAM)
i) Total Quality Management (TQM)
Refers to a quest in an organization, TQM expands the traditional view of quality–looking only at the quality of the final product or services – to looking at the quality of every aspects of the process that produces the product or service. TQM systems are intended to prevent poor quality from occurring. Successful TQM programs are built through the dedication and combined efforts of everyone in the organization.
Key points to be remembered
·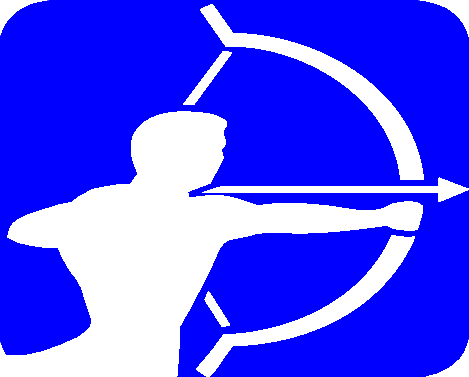 Control is the task of ensuring that the activities are providing the desired results.
· The control process involves:
(a) Setting the target (criteria).
(b) Measuring the actual performance.
(c) Taking the corrective actions.
· There are many prerequisites for developing any controlling system, among them is that the important of:
· Control requires plans, as plans become the standards by which desired actions are measured.
· The basic control processes are:
(a) The establishment of standards.
(b) The measurement of performance.
(c) Comparing measured performance to stated standards.
(d) Taking corrective action.
· There are many types of control, among them:
(a) Pre control.
(b) Con current control.
(c) Feedback control.
· Pre control or feed-forward control refers to the control that takes place before work is performed.
· Concurrent control refers to the control that takes place as work is being performed.
· Feedback control refers to the control that concentrates on the past organizational performance.
· Control must be tailored to:
(a) Plans and positions.
(b) The individual managers and their responsibilities.
(c) The needs for efficiency and effectiveness.
· Control should be objective, flexible, and economical.
· There are many barriers to successful controlling:
(a) Control activities can create an undesirable overemphasis on short-term objectives.
(b) Control activities can increase employees frustration with their jobs and this in turn will decrease the morale level.
(c) Control activities can encourage the falsification of reports.
(d) Control activities can be perceived as the goals of the control process rather than the means by which corrective action is taken.
· The most common methods and techniques for controlling. Among the traditional control devices the budget.
· Among the most non budgetary control devices: the statistical data, the break even point analysis, the operational audit the personal observation.
· The advanced and quantities techniques and devices for control are:
(a) PERT (program evaluation and review techniques)
(b) Control through return on investment (ROI)
(c) Just in time (JIT) system.
(d) Ratio analysis.
(e) Management by objectives and appraisal by results.
(f) Decision Tree analysis.
(g) Computer aided design (CAD).
(h) Computer aided manufacturing (CAM).
(i) Total quality management (TQM).